Main Page
From WBITT's Cooker!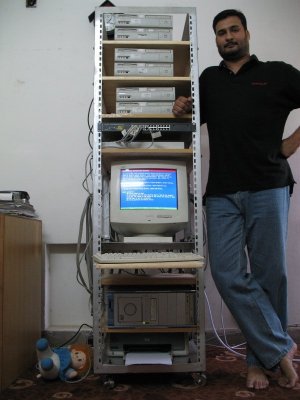 I am Muhammad Kamran Azeem. I own, and run, http://wbitt.com and http://techsnail.com . I am in computing field since 1993. I am MSc. Information Technology graduate, and certified under EC-Council's CEH (v7), ISC2's CISSP, RedHat's RHCE (RHEL 4), Oracle's OCP-DBA (Oracle 8 ) and Cisco's CCNA (ICND 2) programs. I am, a Linux evangelist and my fields of interest (and work) are: Information System Security, Virtualization, Cloud Computing and High Performance Computing (HPC). In case you want to know more about me, you might want to look at my [Detailed Resume'].
This site is basically my scratch-pad/note-pad. All my sane (and insane) ideas are born, and fed here. Only when they are mature enough, they find their way in http://wbitt.com or http://techsnail.com .
Being Cooked!
Security, Virtualization
Popular Pages